I was asked if I wanted to take part in a style challenge for George at Asda, and how could I resist? I was asked to choose one dress and come up with two outfits for it using accessories also from the George range. The hardest bit of this was narrowing it down to one dress to be honest.
In the end I settled on this gorgeous check number, it appeals to my not-so-inner goth and it's perfect for this time of year.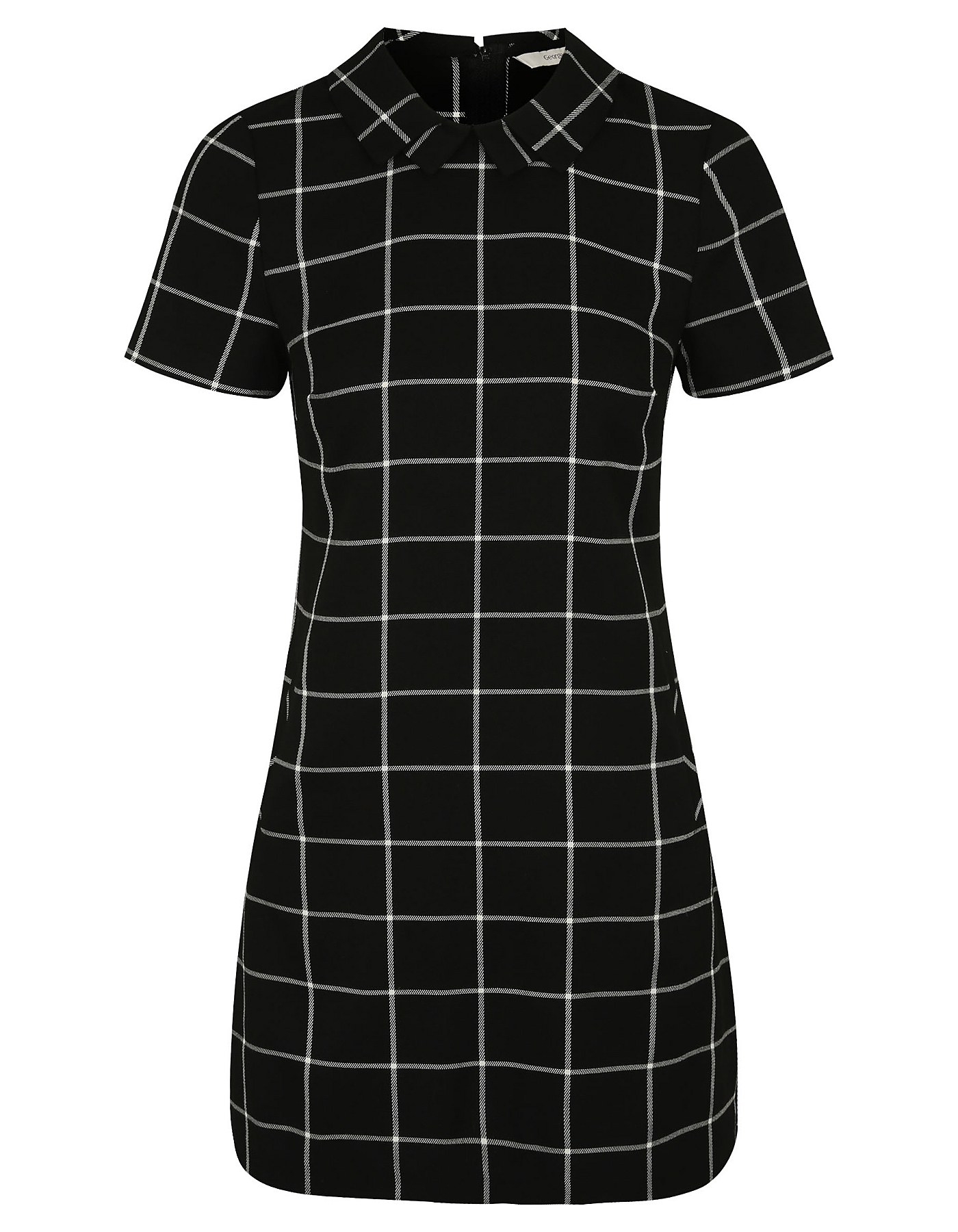 I have to admit being a little nervous before it arrived, it's in a cut that doesn't always work on me, but I just couldn't pass it up.
All worries gone once it arrived though, it's in a lovely soft material, and the cut is perfect. It doesn't cling awkwardly, instead it hugs my body nicely.
My first outfit with it is perfect in the cooler weather we've been having. I wanted to give it a splash of colour, so paired it with these red jeggings
The jeggings are a gorgeous colour, though I do now wish I'd sized down as they were a bit baggier than I'd prefer. However they are lovely material and super comfy, and despite my preferring them a bit tighter I have worn them absolutely loads already.
I also added this white kettle bag, I'm not normally one for white accessories,but this stood out to me. It's a fantastic size, I'm never a big fan of small bags – I carry too much stuff around, and brings out the white in the check dress.
Now the second outfit, which I have to confess is my favourite!
This time I wore it with these knee high socks, and these brogues.
In this photo I'm wearing it with the grey socks, but it looks just as good (and a bit gothier) with the black socks. I will be buying more pairs of these as I can see them becoming a regular feature of my outfits, I used to think knee high wouldn't work on a plus size shortarse like me, but actually I love the way it looks, and the cable knit really looks good – plus it's only £4 for two!
I adore the brogues too, they aren't likely to see many outings thanks to my hypermobile hips sadly and they are a touch tight, but they are gorgeous and I'll be wearing them as much as I can. Would be a little wary of these if you have wide feet.
One of my favourite features of the dress is actually the double collar, which is perfect for showing off necklaces.
I especially loved it with my Craft necklace from House of Hades, the dress definitely has a slight Craft vibe to it.
So there you go, one dress, two looks. And I don't doubt I could achieve many more, this dress is definitely a versatile addition to my wardrobe.
To recap
Check Dress £14
Red Jeggings £12
White Kettle Bag £16
Grey/Black Knee High Socks £4
Heeled Brogues £16
There are some good alternatives too.
Instead of the check dress, how about this patterned dress?

Instead of the red jeggings, how about some navy jeggings?

The kettle bag also comes in black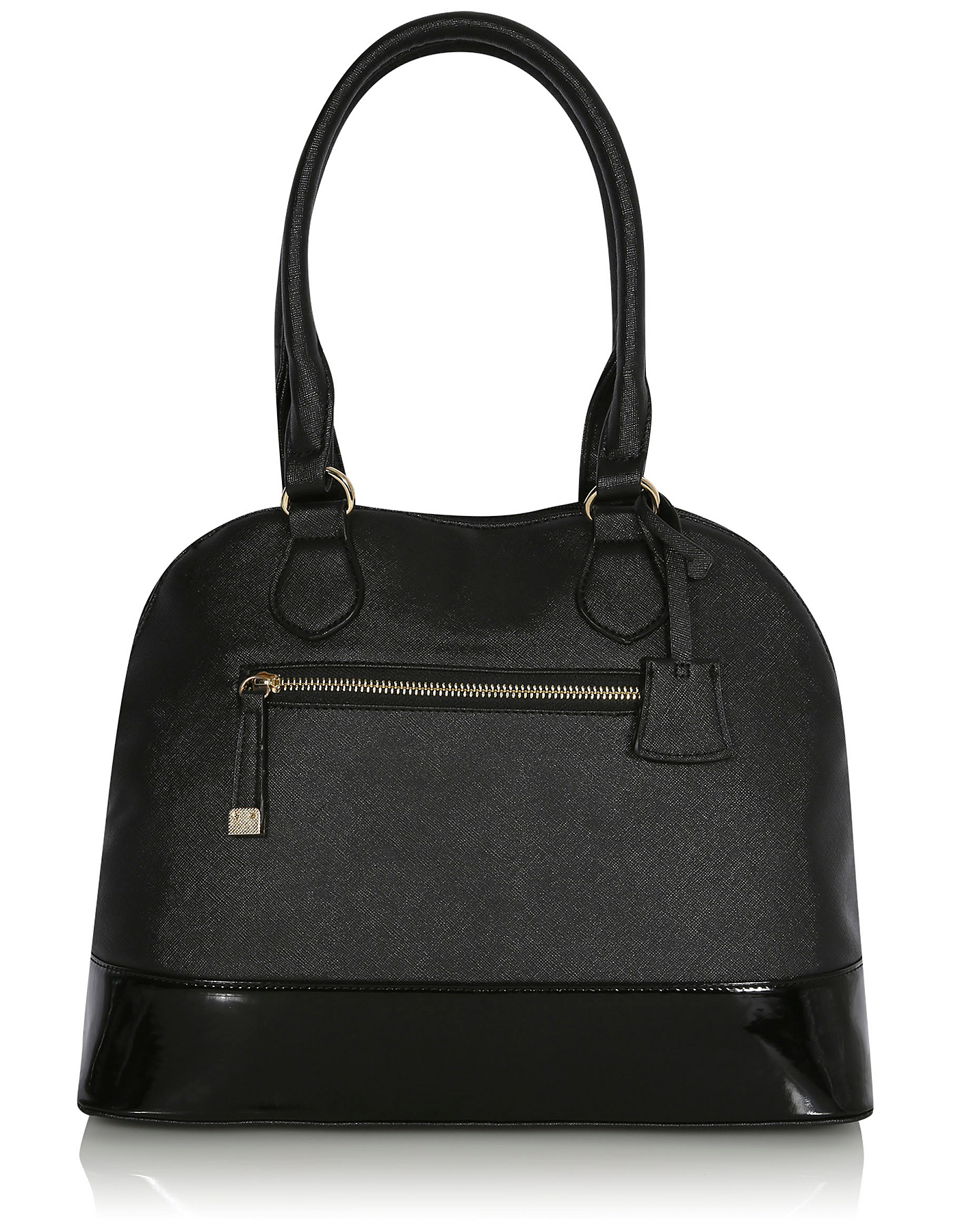 And how about these heeled brogues?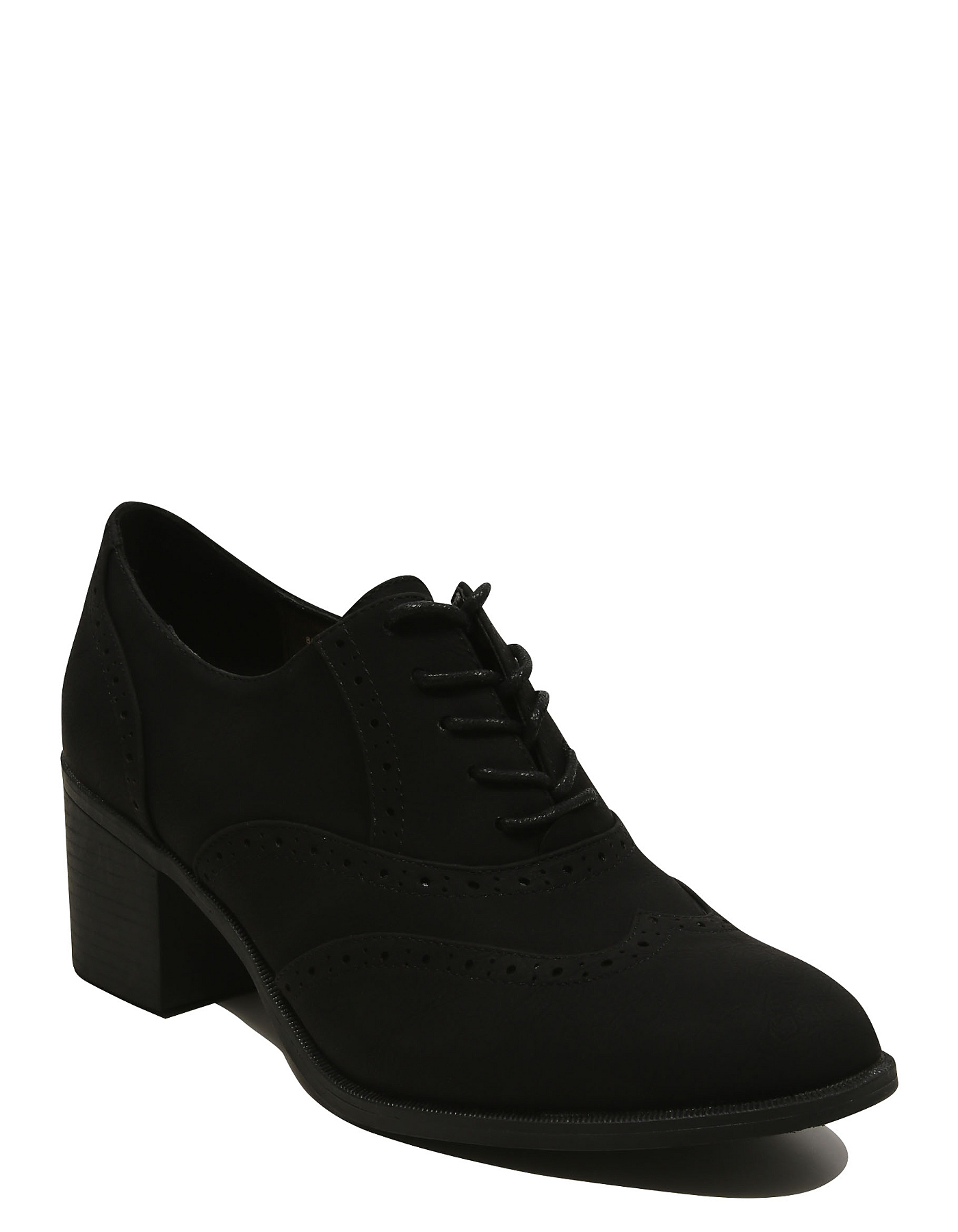 *The products in this review were gifted to me, but all opinions are my own.